There are not many specialists and clinical researchers in rare diseases due to reasons such as small number of contraction of a disease, almost no related information, low research interest in rare diseases, low occurrence frequency of the disease, heterogeneity of the disease that the patients have. Currently, the number of orphan drugs developed is less than 200, and most of the patients aren't able to receive appropriate treatments.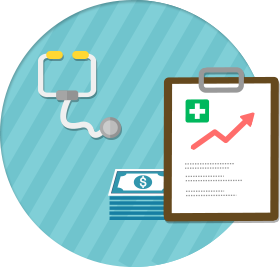 As the health benefit costs for health insurance of rare diseases is huge and as the World Health Organization reported there are 7,000 kinds of rare diseases in the world, the cases for finding rare diseases that were not cured before are expected to be increasing with the development of diagnostic techniques.
The diseases for which 'rare and intractable diseases fundholding' from the Ministry of Health and Welfare can be applied are 130 types and are continuously increasing.
*Source : Biotechnology policy center 「BioINdustry No86. Status and prospect of orphan drug」
http://www.bioin.or.kr/board.do?num=247577&cmd=view&bid=watch&cPage=1&cate1=all&cate2=all2